Wednesday 16th December
PASSION DISTRIBUTION INTERNATIONAL SALES FOR CHARLIE HEBDO DOCUMENTARY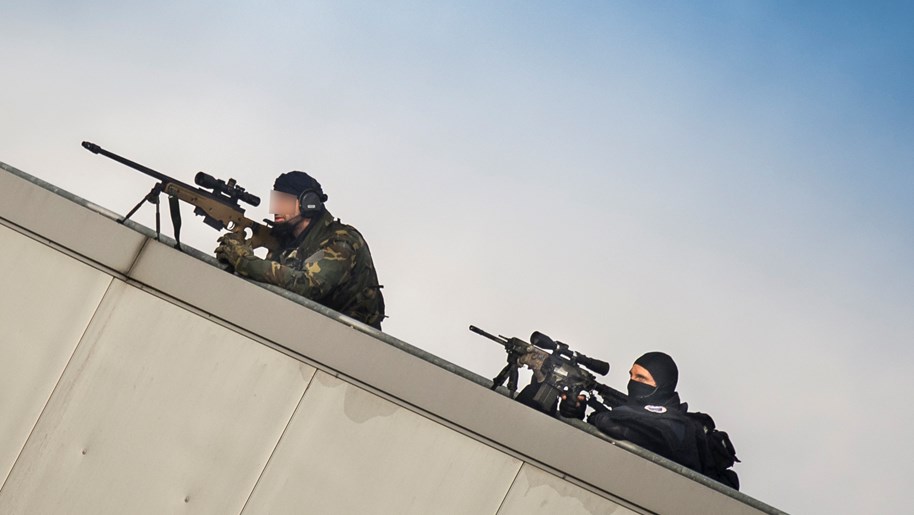 London – 16th December 2015 - Passion Distribution is pleased to announce pre-sales of documentary CHARLIE HEBDO: 3 DAYS OF TERROR  (1 x 60') from five-times times BAFTA-winning director Dan Reed. Reed's production company, AMOS Pictures, produced this special with co-Production partners the BBC, HBO and France 2 and has been licensed by Passion Distribution to Discovery (Italy), Channel 8 (Israel), VTM (Belgium) and HBO (Hungary and the Netherlands).
CHARLIE HEBDO: 3 DAYS OF TERROR marks the first anniversary of Charlie Hebdo and Paris attacks which took place in January 2015.  With unprecedented access to the French authorities and previously unseen footage, director Dan Reed reveals the untold story of the massacre and of the first Islamic State strike in Paris at a kosher grocery. Many speaking for the first time, key witnesses, police officers and survivors piece together the dramatic attacks and the unprecedented man-hunt that gripped the world for three extraordinary and terrifying days.
Multi award winning Dan Reed has directed several documentaries exploring some of the most high profile terrorist attacks of recent years including BAFTA-winning and Emmy nominated TERROR IN MUMBAI (1 X 60') which focuses on the 4 days of bombing and shootings which took place in Mumbai in 2008.
Dan Reed, Director, said "I'm so thrilled with this film - I wanted to make something that was as gripping as a Bourne film, but based on rock-solid journalism. I wanted to get my audience closer than ever to the action, but also for them to experience the story in a very immersive, intimate way - and we were able to do this through the eyes of some incredible survivors we interviewed.
The story-telling combines controversial, unseen footage with stunning cinematography, musical composition and editing to create an intensely cinematic experience that is also 100% real, 100% true. For me that is the way forward in documentary - ground-breaking journalism expressed in a very cinematic language. It is supremely difficult to achieve and my production team and I have pushed ourselves right to the limit in making this film.
At the heart of its big, heart-stopping scenes - the attack on Charlie, the assault on the Jewish deli - are exclusive and unseen images and interviews, and these were the elements we looked at first when we pulled the rough-cut together in the edit. But as we worked on the scenes we realised that they also delivered a great deal of emotion and moments of humour and drama that surpass anything a fiction writer could invent.
When piecing together the story we were able to draw on secret sources and extensive interviews with officials and survivors, which allowed us over many months of cross-checking and corroboration to put together the whole timeline of the attacks, blow by blow - something no one had actually managed to do before. This is without doubt the most ambitious documentary ever made about a terrorist attack in Europe."