Tuesday 11th April
PASSION DISTRIBUTION ANNOUCES A SLATE OF NEW FORMATS AND DOCUMENTARIES AHEAD OF MIPTV 2023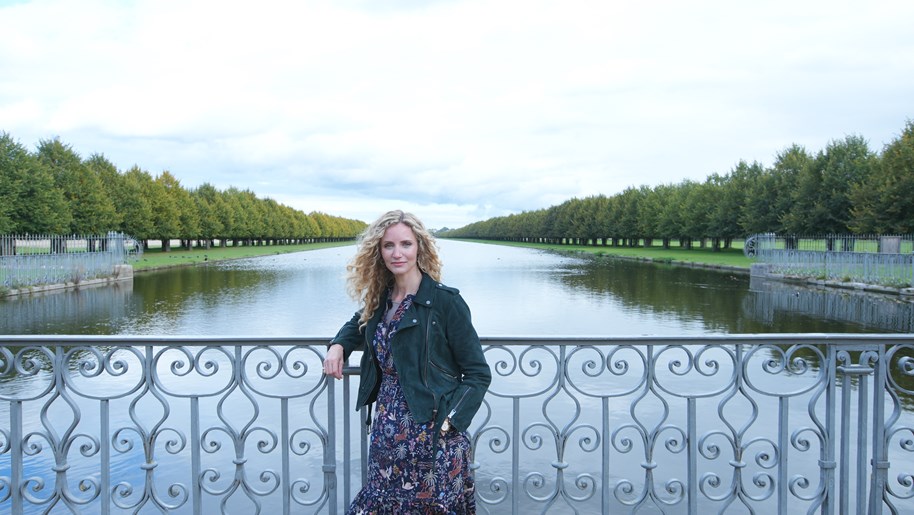 London, Tuesday 11th April 2023 - Ahead of MIPTV, Passion Distribution announces its new slate of bold and insightful non-scripted TV programming. Including noisy and entertaining new formats, thought-provoking documentary films and series, and successful returning franchises.
Reflecting the continuing demand for Royal documentary series, THE ROYALS: A HISTORY OF SCANDALS (4 x 60') sees Historian Suzanne Lipscomb lead the investigations into Royal scandals from medieval to modern times. The series explores what role the press, parliament and public have played in generating outrage. The series was produced by Hello Mary for More4.
Continuing the historical theme November 2023 is the 60th anniversary of the assassination of President John F. Kennedy. Documentary JFK: THE HOME MOVIE THAT CHANGED THE WORLD (1 x 60') tells the incredible story of the home movie footage that captured the event from start to finish. Produced by Shearwater Media.
Further single documentaries include THE CROSSING (1 x 60') for the BAFTA-winning Exposure strand, which pieces together a tragedy in the English Channel when over 30 people died as they attempted to seek asylum in the UK. Produced by DM Documentary Productions for ITVX. BEND IT LIKE BOLLYWOOD (1 x 60') explores gender, family and community. Produced by ClockWork Films for BBC Three.
Also from ClockWork Films, documentary series CLASSIC CAR GARAGE (10 x 60') follows a classic car specialist, and his band of vintage vehicle enthusiast mates who help get much loved dream machines back to their peak performance. Produced for Yesterday (UKTV).
The slate includes new Channel 5 series PET PSYCHIC (4 x 60'), where a professional pet psychic telepathically communicates with family pets to reveal their innermost thoughts and desires. Produced by Middlechild Productions.
Animals also feature in documentary series GOLD COAST OCEAN RESCUE (10 x 30') which takes viewers inside drama-packed marine life rescues. Produced by CJZ for Seven Network (Australia).
Another Australian show forms part of Passion's new format slate. From the creators of Love on the Spectrum, BETTER DATE THAN NEVER (6 x 30' and Format) is a refreshingly real and honest factual entertainment series that follows a diverse group of single love seekers as they take their first step into the dating world. Produced by Northern Pictures for ABC (Australia).
A very different dating format, ONE NIGHT STAND (4 x 60' and Format) follows lovestruck singles as they surprise someone who they previously had a one-night stand with. Produced by hello Mary for E4.
CHORE WARS W/T (6 x 60' and Format) is a brand-new entertaining format looking at domestic modern life. Arguments about chores are familiar to anyone who lives with other people: but who really takes on more than their fair share? Produced by Proper Content for Channel 5.
Also included is Passion's slate is AUSTRALIA'S MOST IDENTICAL a reboot of the classic Mentorn Media format MOST IDENTICAL, which is in production for 9Network and produced by Helium.
Passion is also bringing to MIPTV crime documentary SWIPE WITH CAUTION (1 x 60') which delves into the dangerous world of dating app, uncovering how they have transformed the way we find love, and posing the question  "what could go wrong?". Produced by Great Southern Television for TVNZ.
SPECIAL OPS CRIME SQUAD S2 (10 x 60'), CAR POUND COPS S3 (20 x 60'), TRAFFIC COPS S12 (21 x 60'), KILLER AT THE CRIME SCENE S3.
Other returning series include TRAILBLAZERS S2 (8 x 60' & 2 x 120'), FIND IT FIX IT FLOG IT S5 (30 x 60'), WORLD'S MOST EXPENSIVE CRUISE S3 (5 x 60') and LAP OF LUXURY S3 (6 x 30').