Thursday 14th July
PROSIEBEN ACTIVATES ROBOT WARS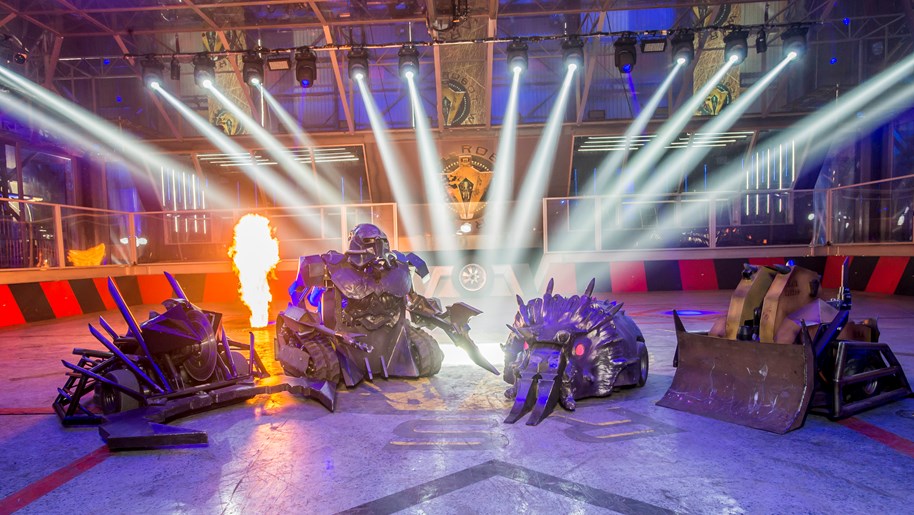 London, Thursday 14th July - Passion Distribution is delighted to announce that the brand new series of ROBOT WARS (6 x 60') has been acquired by ProSiebenSat.1 TV Deutschland in Germany.
 
In the deal brokered by Senior Sales Manager Beatrice Rossmanith of Passion Distribution, kabel eins, the German free TV station under the roof of ProSiebenSat.1 TV Deutschland GmbH, has taken the free tv rights for ROBOT WARS the iconic national knockout competition to find the toughest, most advanced fighting robots in the country.
The new season has been commissioned by BBC Two in the UK from Mentorn Scotland and SJP Media and will go to air weekly in an 8pm primetime slot on BBC Two from Sunday 24th of July.
In this fast paced series, competing teams of amateur robot designers build robots to fight to the death in a bulletproof arena. Overseen by the hosts of the show and a panel of judges, the competitor's robots battle against each other using powerful weapons including pneumatic hammers, blades, flame throwers and pick axes. Also up against the competitors are the fearsome and charismatic house robots including Sir Killalot and Matilda whose purpose is to ambush and destroy. In each timed round the winning robot is the one which disables its adversary, traps it in a pit or feeds it to the house robots! 
Dara O'Briain (Mock the Week, Stargazing Live) and Angela Scanlon (The One Show,  The Movie Show) are hosts of the new UK version of the series with Jonathan Pearce returning as commentator with his inimitable take on the ROBOT WARS fights.
Manoto TV have picked up the free tv rights for the series for Farsi/Persian speakers in Iran and advanced discussions for the series are also taking place in territories worldwide.
Passion Distribution is also delighted to announce that it has partnered with Dazzler Media for the UK DVD rights for the series. Dazzler Media is the fastest growing publisher of home entertainment in the UK with recent titles including Daybreak Pictures' CHURCHILL'S SECRET (1 X 120') also distributed by Passion Distribution.
Elin Thomas, Director of Global Sales, Passion Distribution said "We are thrilled that such a high profile partner, ProSiebenSat.1 TV Deutschland, has acquired the German speaking rights to the BBC's exciting new reboot of ROBOT WARS. Germany is a key territory for Passion Distribution and ROBOT WARS' mix of entertainment, technology and tough competition has all the right ingredients for the German audience and will doubtless appeal across the generations. Meanwhile, here in the UK enthralled fans eagerly await the launch episode on 24July."