Monday 21st February
PASSION DISTRIBUTION ANNOUNCES EXCITING NEW FORMATS - LOVE IN THE FLESH AND OPEN (w/t) AS PART OF FORMAT SESSIONS 2022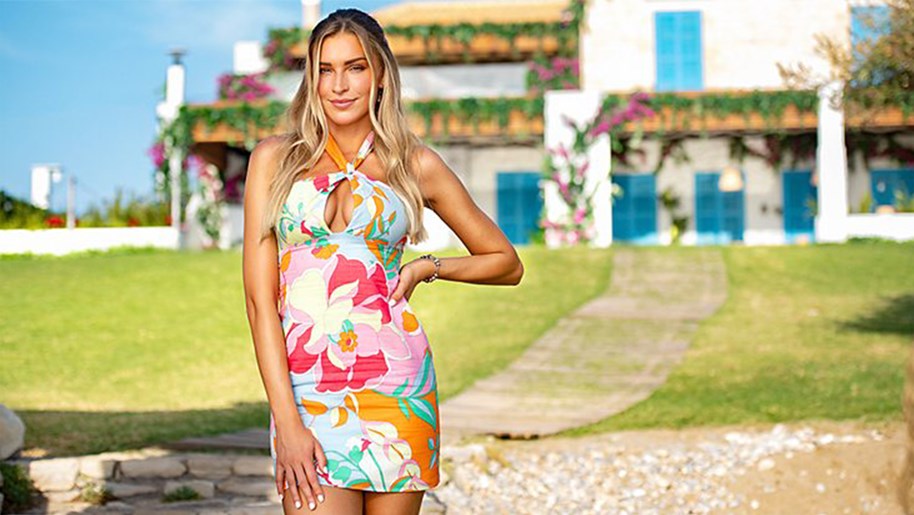 London, Monday 21st February 2022 - Passion Distribution is delighted to announce the second edition of its Formats Sessions, a bespoke online event where international broadcasters and producers are invited to enjoy a selection of curated on demand sessions from some of the world's leading format producers. 
This year's event will showcase two exciting new formats; dating show LOVE IN THE FLESH and noisy social experiment OPEN (w/t) – with their sessions available online and on demand from Wednesday 23rd of February. 
LOVE IN THE FLESH (8 x 45'), commissioned by BBC Three from producers Ten66, is the brand new format that tests the strength of online relationships formed via dating apps and social media in the real world. These online daters are whisked away from the pressures of daily life to explore whether their online chemistry survive in the flesh. 
Whether they have been flirting online for months or weeks, none of the couples have met due to personal situations or factors like location so they will meet each other for the first time at a beach house and finally get the opportunity to spend proper time together. This is where they begin to find out whether their online persona matches their real world self and whether this is a relationship they want to take back into the real world. 
As with all relationships, some will work and some won't. If online couples do decide to split, there are opportunities to form new relationships. Throughout the series, the couples learn from each other, take on challenges to explore different sides of their relationship and discuss the differences in their dating behaviour when there are no filters and no screens to hide behind. 
The UK series is hosted by Zara McDermott who is there as a confidante and a guide. The series will also unpick wider themes relating to dating and the benefits or pitfalls when it comes to trying to make connections online or in person. 
Rukhsana Mosam, Managing Director of Ten66 Television said: "Love in the Flesh is one of those rare things, that comes across once in a while, a formatted reality show that has its roots in a real world phenomenon, in this case the way everyone dates online nowadays. It's a show that chimes with every audience and has huge potential to grow and grow. We've made it with young people for the BBC3 audience initially but it can work with casting of all age groups and even mixed sexuality casting as this first series successfully shows. We're also proud that it is so glossy and aspirational and has world class appeal in that respect and cannot wait to see how it is received." 
OPEN (w/t), commissioned by Channel 4 from producers Firecracker, is a bold new social experiment format exploring whether relationships can be open and can thrive without monogamy. 
Jes Wilkins, CCO Firecracker said "This taboo busting format set out to be both relatable and extraordinary in equal measure – and it has fully lived up to those expectations. I can't wait for it to launch on Channel 4 and around the world." 
The series was announced by Channel 4 and commissioned from the broadcaster's Global Format Fund, the ring-fenced spend designed to stimulate the creation of original new formats from UK-based indies for UK and International audiences. 
'Thou Shalt Not Commit Adultery' has been central to society for thousands of years but is it time to throw that outdated edict in to the dustbin of history? The format sees six couples join a controversial project that will help them to decide whether they are ready to allow each other to have sex outside of their relationship … but it's not going to be easy. Will their relationships be able to handle the pressure? Are they ready to have sex with other people? Does the reality live up to the fantasy? 
A unique new service has been set up team by a team of expert advocates, sex therapists and relationship coaches for couples who want to road test the idea of having an open sexual relationship. A growing number of modern couples want to have their sexual cake and eat it. The idea of being in a committed, long-term, one to one relationship whilst allowing each other to have sex with others outside of one's relationship is growing in popularity but it is still very controversial. Breaking such a societal taboo is far from straightforward and can test a couple's trust, communication and feelings for each other to the limit. 
Now, under the watchful eyes of the experts, six couples go through a very intense, fast track experience to see if opening up their relationship is for them? The couples move in to a luxury spa hotel and over two weeks are guided through a series of escalating tasks and challenges, specially curated to help them achieve their goal of being ready to have sex with new people with the full consent of their partner. 
A separate cast of sexually adventurous singletons will also be on hand within the show bubble for the couples to meet. This attention-grabbing new sex and relationship format guarantees controversial headlines and explosive content whilst exploring a genuinely growing contemporary social trend. The attractive and aspirational cast of couples will be pushed way out of their sexual comfort zones. Secrets are revealed. Jealousy is exposed. Fantasies are explored and lived out. Each episode builds to a series of dilemmas, cliffhangers and sexual decisions. Will having sex with other people spice up their own sex lives and strengthen their relationships or could it drive them apart? Will both partners share the same opinions? What rules will they create for their new open relationship? How many couples will be left after two weeks? And when they go back to their normal lives will they agree to carry on having sex with other people? 
LOVE IN THE FLESH and OPEN will also form part of the line up for Passion Distribution's Showcase in person event to be held on Wednesday 2nd March.