Overview
"...Most enjoyable hours of television I have seen this year" – The Daily Telegraph 
"Bigger and Noisier than ever" – Daily Mail


Robot Wars is a national knockout competition to find the toughest, most advanced fighting robots in the country. In this fast paced series, competing teams of amateur robot designers build robots to fight to the death in a bulletproof arena.
Overseen by the hosts of the show and a panel of judges, the competitor's robots battle against each other using powerful weapons including pneumatic hammers, blades, flame throwers and pick axes. Also up against the competitors are the fearsome and charismatic house robots whose purpose is to ambush and destroy. In each timed round the winning robot is the one which disables its adversary, traps it in a pit or feeds it to the house robots!
Available:
Season 1: 6 x 60'
Season 2: 6 x 60'
Celebrity Specials: 2 x 60'
NEW | Season 3: 8 x 60'
 
Nominated for BAFTA Scotland Award for Best Entertainment Programme 2017 & Nominated for BAFTA TV award for Best Entertainment 2000.



The Show
Each week, robots built by members of the public face one another, as well as the invincible House Robots, in the Robot Wars arena. The rebooted show takes place in a purpose built, state of the art, bullet proof fighting arena.
The series features back story VT's giving viewers a chance to get to know the roboteers, allowing the audience to understand how they built their robots and demonstrate how powerful they are.
Taking place in front of a live audience, Robot Wars 2016 is a high energy entertainment series suitable for mass family audiences.  UK Hosts: Dara O'Briain & Angela Scanlon.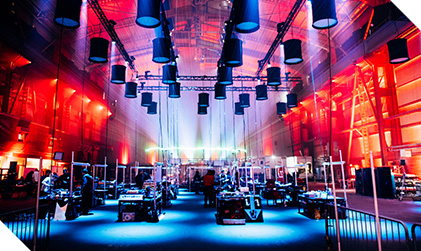 ---
House Robots
Robot Wars sees the return of the legendary House Robots - Sir Killalot, Matilda, Death Metal and Shunt! The 4 new and updated robots are real war machines 3 times heavier than competitors' robots and badder than ever!
---
Competitors
The Competitors are amateur enthusiasts who work out of their sheds and garages to create their robots. We get to know who they are, what drives them, why they want to win. We learn about the choices they've made and make before the battles. We watch them trial and road test their machines from inception to battle-ready, steel-clad monsters.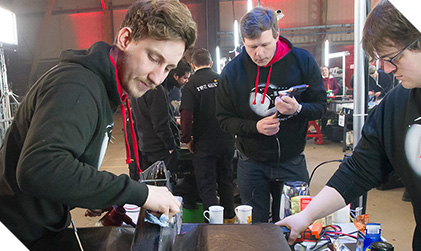 ---
Dara O'Briain (Mock the Week, Stargazing Live) and Angela Scanlon are hosts of the new UK version of the series on BBC2 in 2016.
More information on the 9 seasons of the original series Robot Wars Classics available here.

Robot Wars is also available as a Format, find out more information here.