Monday 17th September
RUPAUL'S DRAG RACE MAKES HERSTORY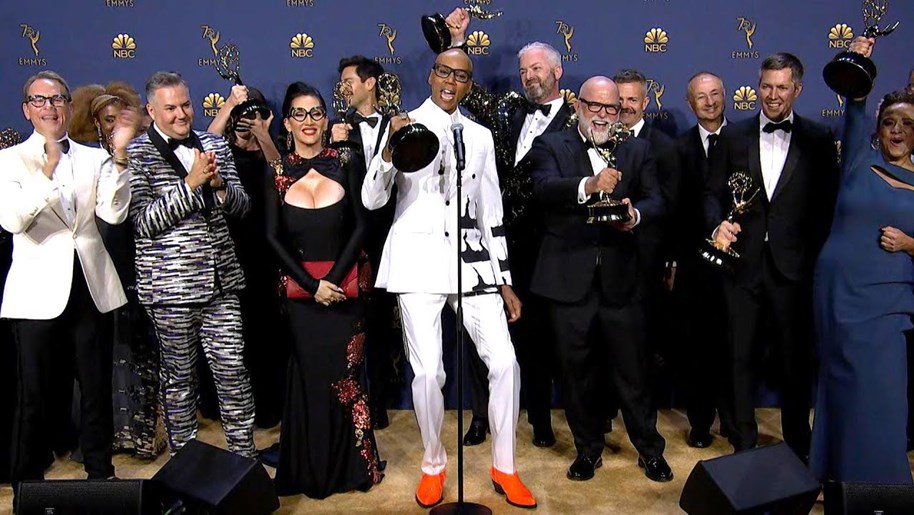 Los Angeles, Monday 17th September 2018 - RuPaul's Drag Race made herstory at the 70th annual Primetime Emmy Awards on Monday.
RuPaul's Drag Race won Outstanding Reality-Competition Program for the first time, in a category which included The Amazing Race, American Ninja Warrior, Project Runway, Top Chef and The Voice.
The win brings the total number of Emmys in 2018 for RuPaul's Drag Race to 5 with the series already having won Outstanding Host for a Reality or Reality-Competition Program for RuPaul, Outstanding, Directing, Costumes and Hairstyling.
The wins mark the first time Best Reality-Competition Program and Best Reality Host have gone to the same show in the same year.