Thursday 8th December
ROBOT WARS FORMAT HEADING TO ASIA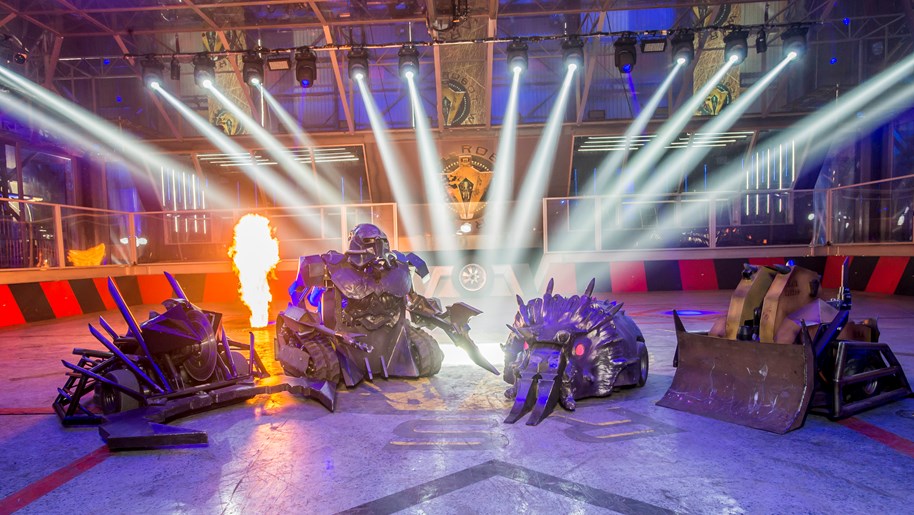 Singapore, Thursday 8th December 2016, Passion Distribution is delighted to announce they will collaborate with Group M Entertainment APAC (GME) to bring the ROBOT WARS format to Asia. Passion Distribution and GME will team up to roll out the ROBOT WARS brand to South East Asian broadcasters. ROBOT WARS combines many fields of interest to Asian viewers; robotics, engineering, competition and gaming all come together in in this singularly successful entertainment format. ROBOT WARS is uniquely placed to thrill audiences across the region.
ROBOT WARS, which has been recommissioned for a second season by the BBC with two Celebrity Specials airing over Christmas, proved a hit with audiences this summer in its Sunday night primetime slot on BBC Two.
Recent sales of the series include acquisitions in CEE, CIS, Africa, New Zealand, Germany and Iran. Following 7 main seasons in the UK, and 2 'Extreme' spin off seasons between 1998-2004, ROBOT WARS burst back onto British TV screens in July 2016 on BBC Two.
ROBOT WARS is a national knockout competition to find the toughest, most advanced fighting robots in the country. In this fast paced series, competing teams of amateur robot designers build robots to fight to the death in a bulletproof arena.
Overseen by the hosts of the show and a panel of judges, the competitor's robots battle against each other using powerful weapons including pneumatic hammers, blades, flame throwers and pick axes.Also up against the competitors are the fearsome and charismatic house robots whose purpose is to ambush and destroy. In each timed round the winning robot is the one which disables its adversary, traps it in a pit or feeds it to the house robots. ROBOT WARS is produced by Mentorn Scotland and SJP Media for BBC Two.
Alongside sales of the new series, the original seasons are enjoying resurgence with broadcasters across the world. Sky New Zealand has picked up seasons 5-7 of the original ROBOT WARS series for The Zone channel and Turner Toonami in Thailand have also acquired seasons 5-7 of the original ROBOT WARS series. The African Business Channel has licensed Season 6 of the original ROBOT WARS series for its Ignition channel.
GME said: "We are very excited to be working with Passion Distribution and have no doubt that Robot Wars will be a huge success in Asia."
Nick Tanner, Senior Sales Manager for Passion Distribution said: "Robot Wars is an exciting and distinctive television brand. We're really excited to be launching the show in Asia with Group M Entertainment."