Monday 21st October
PASSION DISTRIBUTION APPOINTED INTERNATIONAL DISTRIBUTION PARTNER FOR ITN PRODUCTIONS AND ITV NEWS'S HARRY & MEGHAN: AN AFRICAN JOURNEY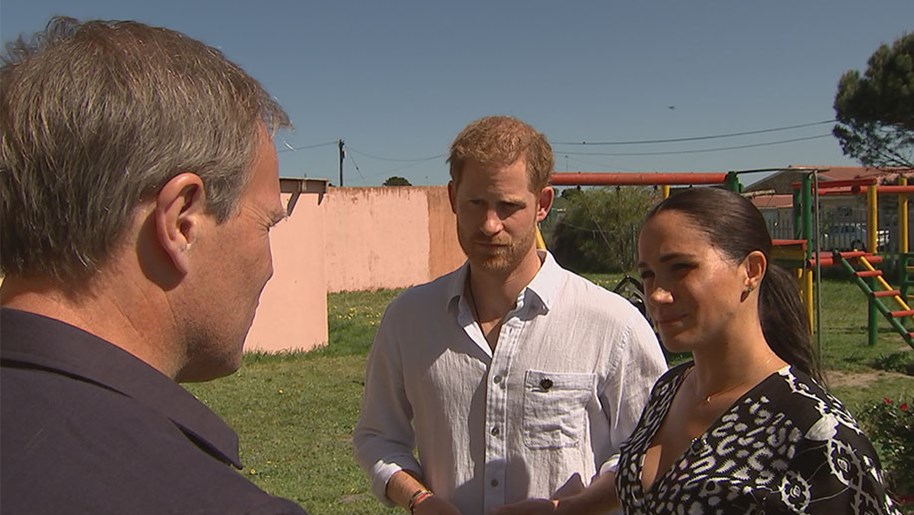 London, Monday 21st October 2019 - Passion Distribution has been appointed worldwide distribution partner (excluding North America) for ITN Productions and ITV News' documentary HARRY & MEGHAN: AN AFRICAN JOURNEY (1 x 60'), which aired on ITV last night. 
HARRY & MEGHAN:AN AFRICAN JOURNEY follows the Duke and Duchess of Sussex and their baby son Archie on their recent Royal tour of southern Africa. ITV News at Ten anchor Tom Bradby, who has made two other films with Harry in Africa, was with them throughout the tour and gained exclusive and intimate access to the world's most talked-about couple. He speaks to them about the causes and issues they care most about and explores some of the pressures and challenges they face living as a young family in the glare of the world's media. HARRY & MEGHAN: AN AFRICAN JOURNEY provides a vivid insight into how they see their roles as modern Royals on the international stage and how they balance their public duties with their private family life. 
Passion Distribution secured pre-sales to various broadcasters across international markets including Network 10 (Australia), TV 2 Denmark A/S (Denmark), TVNZ (New Zealand), RTL (Netherlands), Medialaan (Belgium) and BBC Lifestyle (Africa and Poland). 
Emmanuelle Namiech, CEO Passion Distribution said: "We are thrilled to distribute this extraordinary film. What begins as observational film about Harry and Meghan in Africa evolves into an insightful, remarkably candid testimony from the Sussexes on the immense stresses and strains which both young royals have experienced." 
Ian Russell, Head of International Programmes, said: "Harry & Meghan: An African Journey demonstrates what makes ITN unique amongst the world's leading producers. The documentary was made in an incredibly short turnaround with our ITV News and ITN Productions divisions working seamlessly together. Plus ITN's inhouse technical capability enabled us to deliver instantaneously to a global audience of hundreds of millions."