Wednesday 28th March
PASSION DISTRIBUTION ANNOUNCES MIPTV 2018 SLATE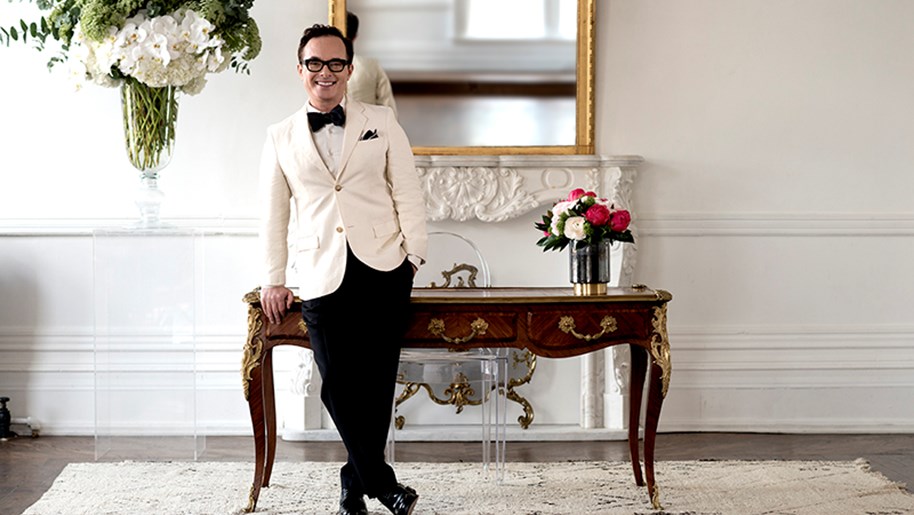 London, Wednesday 28th March 2018 - Passion Distribution is bringing a wide-ranging slate of compelling factual entertainment, exciting lifestyle and fascinating documentary programming to MIPTV 2018. 
Following a series of first look deals announced earlier in the year with Lambent Productions and Renowned Films, Passion Distribution will be launching several new titles in Cannes.
From Lambent Productions comes new Channel 5 documentary series, SECRETS OF THE WORLD'S SUPER SKYSCRAPERS (2 x 60'), which sees Rob Bell (Engineering Giants and World's Greatest Bridges) reveal the inner workings of the world's most extraordinary skyscrapers as they push the limits of engineering, technology and design to become taller than ever before. 
From Renowned Films, documentary GENERATION GRIME (1 x 90') charts the origins of Grime, the definitive British youth music movement of the 21st century. Featuring some of Grime's biggest talents such as Dizzee Rascal, Wretch 32 and Wiley, the documentary is due to air on Sky Arts in May 2018. Also from Renowned Films is new Channel 4 entertainment series THE PENG LIFE (4 x 30') featuring YouTube talent Elijah Quashie, best known as "The Chicken Connoisseur". The series follows Elijah as he travels across the globe turning his unique critique to the finest, most extravagant, weirdest and most wonderful bargain foods, drinks, cars, events and jewellery the planet has to offer.
New lifestyle series include CHILLI HUNTER (8 x 30') and WHERE TO I DO? (8 x 30'). CHILLI HUNTER follows world traveller and food-adventurer Tyson Mayr on the fiercest, fieriest and scariest culinary quest in Asia. The series is produced by Beach House Pictures & Motion Content Group for Mediacorp (Singapore). WHERE TO I DO? (8 x 30') is the ultimate wedding series, focusing on the three most important wedding decisions couples make: location, location, location! A Bell Media Studios & Motion Content Group production.
Factual entertainment series include Pioneer Production's ANIMALS AFTER DARK, airing on Channel 5 as Nocturnal Britain (3 x 60'), which reveals what Britain's creatures really get up to through the night in woods and fields, in back gardens, zoos and rescue centres using revolutionary new lowlight camera technology.
Further documentary titles include Fusion TV's THE NAKED TRUTH series including: CHINA QUEER (1 x 60'), TRICK SHOTS (1 x 60') and WASTELAND (1 x 60').
These brand new titles follow those announced recently at the Passion Distribution Showcase including CAR VS. AMERICA (12 x 30'),  BAD TEEN TO BALLROOM QUEEN (6 x 60'), SHADE: QUEENS OF NYC (11 x 30'), THE PRICE OF FAME (6 x 60'), BIG BEN: SAVING THE WORLD'S MOST FAMOUS CLOCK (3 x 60') and DELIVERING THE WORLD (4 x 60').
Returning series include UNREPORTED WORLD S35 (6 x 30'), ALL NEW TRAFFIC COPS S5 (6 x 60') and ALL NEW COLD JUSTICE S2 (20 x 60').
Emmanuelle Namiech, Passion Distribution CEO said, "Passion Distribution is bringing to market a wide-ranging slate of unique new titles that will excite, provoke and entertain audiences around the world. Given the appetite for fresh factual-entertainment with youth appeal, we are confident that titles such as Bad Teen to Ballroom Queen and The Peng Life will generate strong interest. Our rich unscripted slate also provides buyers insightful documentaries and lifestyle titles with a twist such as Where To I Do?"
ENDS
NOTE TO EDITORS
Titles launched at Showcase:
Car Vs. America (12 x 30')
Features two young car-obsessed hosts, Michael Ballaban and Raphael Orlove, as they  travel from town to town across the US  and accept a crazy, loud, dangerous (or all three) driving challenges. A NorthSouth Productions production for Fusion TV.
Bad Teen to Ballroom Queen (6 x 60)
Get ready for fireworks and fisticuffs as 8 badly behaved teens attempt to tame their wicked ways and become better people by learning to ballroom dance. A Firecracker Films production for 5Star.
Shade: Queens of NYC (11 x 30')
Relationships, community, family, and faith are in the spotlight, in this stylish documentary series that explores what happens to New York's fiercest, funniest drag queens as they compete for fame, fortune, and love. A Cowboy Bear Ninja production for Fusion TV.
The Price of Fame (6 x 60')
Compelling celebrity documentary series which uncovers the private struggles of iconic celebrities and reveals what life is really like when your very existence is in the spotlight. A Cowboy Bear Ninja production for Fusion TV.
Big Ben: Saving The World's Most Famous Clock (3 x 60')
This documentary tells the extraordinary story of the restoration work taking place on Big Ben, one of the world's most recognisable buildings, which is undergoing the most extensive renovation it its near 160 year history. An ITV Productions production for Channel 4.
Delivering The World (4 x 60')
This series goes behind the scenes with the world's biggest delivery company to find out how they deliver an extraordinary range and quantity if packages around the planet. A Whitworth Media production for Channel 5.