Friday 7th October
PASSION DISTRIBUTION ACQUIRES INTERNATIONAL RIGHTS TO MEN OF WEST HOLLYWOOD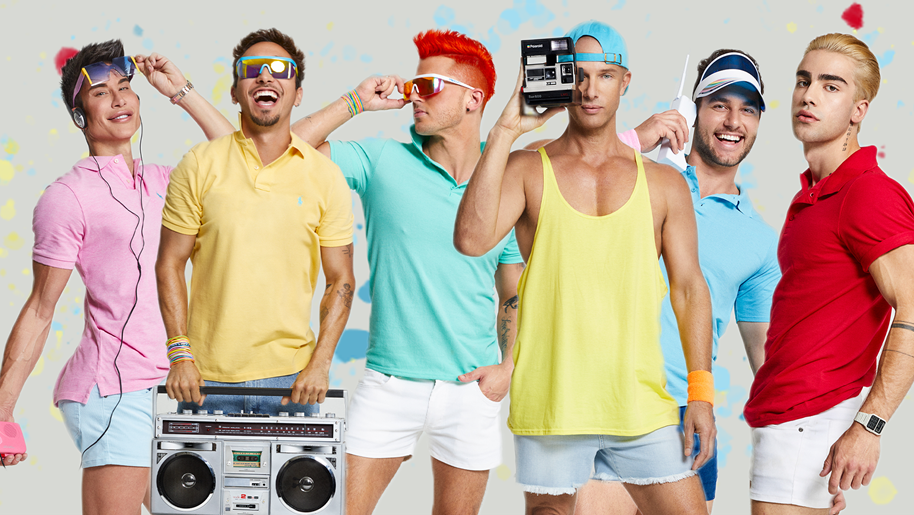 LOS ANGELES & LONDON - OCTOBER 7, 2022 - Passion Distribution has acquired international distribution rights to season one of the popular reality title, MEN OF WEST HOLLYWOOD (10 x 60'), from production company Get Me Out Productions, for territories beyond the United States and Canada. Passion Distribution will be presenting MEN OF WEST HOLLYWOOD to buyers at the forthcoming MIPCOM 2022 (October 17-20), as a headline entertainment title in its slate to be announced shortly. 
MEN OF WEST HOLLYWOOD follows six male socialites and the most drama-filled friend group in legendary West Hollywood as they live, work, and party. The cast, around half of whom identify as LGBTQ+, is led by "Mr. California" David Barta, a model and personal trainer; Justin Jedlica, a plastic surgery consultant, known around the world as the "Human Ken Doll"; Darren Tieste, a celebrity photographer; Murray Swanby, a club promoter and top underwear model; Brennen Taylor, a YouTube star; and Landon Wetterstrom. The Men make their way through WeHo's hottest parties and red carpet events dishing drama at every turn, as longtime relationships face their ultimate test, old flings are rekindled, tea is spilled, and new passions lead to scheming, cheating and betrayal. 
The series premiered on Crackle Plus in January 2022. MEN OF WEST HOLLYWOOD was particularly resonant on social media with North American audiences, as the #1 show for social media engagement among Crackle Originals for month of launch. 
Executive producers for Get Me Out Productions are Hali Anastopoulo and Akim Anastopoulo. The series was created by Get Me Out Productions co-founder Hali Anastopoulo, who also produced and co-directed the series. 
Sean Wheatley, Head of Acquisitions at Passion Distribution, said: "We're delighted to partner with Get Me Out Productions on this exciting new reality series lifting the lid on the lifestyles of the famous, fierce and fabulous Men of West Hollywood!" 
Hali Anastopoulo, creator and executive producer of MEN OF WEST HOLLYWOOD, said: "Men of West Hollywood celebrates one of the most legendary neighborhoods in the world, and the amazing characters and friendships that make it so fun and special. We're thrilled to partner with Passion Distribution to present the Men and their stories, and to entertain audiences globally."
Passion Distribution
Passion Distribution is a leading international distributor specialising in stand-out unscripted content across all platforms, ranging from award winning current affairs, to landmark documentary series, and unmissable entertainment formats.  Passion Distribution was set up in 2008 and in 2012 became part of the Tinopolis Group. Passion Distribution is a source of exceptional content from the most talented producers in the world, including many across the Tinopolis portfolio of production companies, including Firecracker Films, Mentorn Media, Magical Elves, A. Smith & Co. Productions and Pioneer Productions. The Passion team is active in pre-selling, finding co-production partners and deficit funding third party content. With their expertise in Format sales, the Passion team successfully roll out programmes around the world, in their original versions and as local adaptations. The Passion team also commissions original content in the premium factual genre.
Get Me Out Productions
Get Me Out Productions is a full-service production company dedicated to telling unique contemporary stories through a Generation Z lens. Get Me Out focuses on unscripted content, with its 10-part reality series Men of West Hollywood acquired by Screen Media and marking its debut on Crackle Plus in January 2022. With multiple projects in development, production and post-production, Get Me Out's current projects range from the true crime and real estate genres to the future of money and entertainment - web3, crypto, and esports. Get Me Out Productions was founded by Akim Anastopoulo, the face of the popular, long-running courtroom television program Eye for an Eye as "Judge Extreme Akim," and his business partner Hali Anastopoulo, creator of Men of West Hollywood. Get Me Out Productions is based in Los Angeles, with an office in Athens, Greece.