Monday 16th October
GZE Organisation to partner with Bomanbridge Media and Passion Distribution to distribute TV's first ever live Esports reality series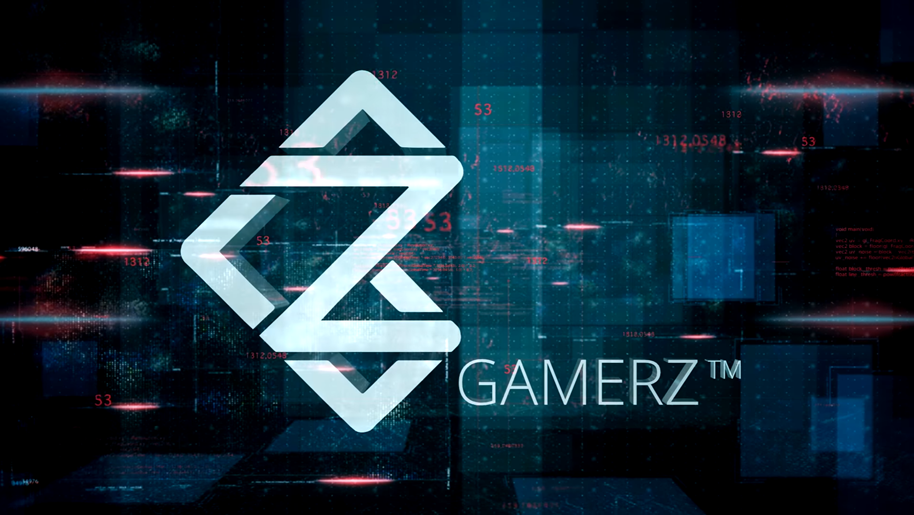 Cannes, Monday 16th October 2017 - Gamingzone Entertainment (GZE) has entered into a distribution partnership with Bomanbridge Media and Passion Distribution, to represent the world's first live Esports reality format "GAMERZ". 
Bomanbridge Media will be distributing the format in Asia Pacific, while Passion Distribution will be distributing across the rest of the world including Australia and New Zealand.
Produced by the GZE Organisation, GAMERZ offers online gaming talent an incredible opportunity to become Esport professionals.  12 great amateur talents will live together in the GAMERZ House where they will be pushed to their mental, physical, and gaming limits. Well known professional gamers will support them closely during the competition to help them maximize their potential. Viewers get to witness the drama, emotions and humour of the contestants as they share the same living space and form alliances and bonds. To add further drama, players at home will have surprise opportunities to enter the GAMERZ House during the competition.
All the players will be tested and challenged daily in live broadcasts of matches – battling it out to the grand finale, where five lucky winners will be awarded a six months professional gaming contract. 
The original series of GAMERZ focuses on the game CS:GO and was broadcast across the Nordics on Twitch, Youtube, Facebook, and Viafree with a slew of sponsors on board to support the launch last year.
Esports is a platform for competitive gaming which sees teams play computer games against their opponents.  It is a global phenomenon, generating $493m in revenue in 2016, and expected to increase to $1.1 billion by 2019.  Coupled with the increasing availability of online streaming platforms, it opens a bigger room for expansion as it allows fans (and potential fans) to view Esports tournaments live online.
"It's incredibly exciting to apply successful elements of reality TV to a totally new genre - Esport. The hard-to-reach target group of young gamers aged 15 to 35 loves to watch fast-paced, fun and entertaining content. But they consume it on their own terms - whenever and wherever they like. The first Scandi season of GAMERZ was a success and perfectly tailored for this audience." said Robert Jönsson, Creative Director GZE.
"Esports has a huge untapped potential TV market and GAMERZ presents a format which for the first time bridges the worlds of Esports and mainstream reality television. Passion Distribution is delighted to be working with GZE to bring the format which has already been a proven success in the Nordics to the rest of the world," said Emmanuelle Namiech, CEO Passion Distribution.
"With the global popularity of Esports increasing at a rapid pace – targeting to reach almost 600 million by 2020 – it is an honour to be in partnership with GZE Organisation to distribute the world's first ever Esports gaming format in Asia.  This series is structured to generate drama, education and engagement while giving participants' a once in a lifetime opportunity to train together with world renowned professional gamers.  We at Bomanbridge are confident that the Asian adaptations would be equally as efficacious and lucrative," said Sonia Fleck, CEO of Bomanbridge Media.
Passion Distribution and BomanBridge Media and will launch the format to international buyers at MIPCOM 2017.
About Gamingzone Entertainment (GZE) -  # 1 in Esport Entertainment
Gamingzone Entertainment is an esport entertainment company that creates new distribution solutions, interactivity and new revenue streams. Originated in Stockholm, Sweden the company is focusing on creating original entertaining storytelling formats for the esport world. Gamingzone Entertainment is the producer of GAMERZ - the world's first live esport reality show.
Media Contact: (Mr.) Karl Mikael Cakste, CEO kmc@gze.global T: +44 70 778 87 87
About Bomanbridge Media
Bomanbridge Media is a leading Singapore-based distribution agency and production company, with satellite offices in India, Korea, and Mongolia. The company exclusively represents renowned programming from around the world for Asia and its team has earned a stellar reputation in the region as the go-to people to get deals done. The company's diverse catalogue currently holds over thousands of hours of top quality programming consisting of Formats, Lifestyle, Factual, Drama, Kids and Educational. Serving as both brand strategist and program distributor for entry into the Asia Pacific markets, the acquisition team continually handpicks select products for multi-territory acquisition and distribution. Bomanbridge offers compelling, ratings-driving content for the international market; presents sophisticated market solutions to build brand awareness; fosters understanding between cultures in the entertainment industry; and delivers successful revenue returns. Bomanbridge makes a complicated market profitable for its clients in the region, offering guidance and providing confidence to producers who want to enter the lucrative, emerging Asian market.   www.bomanbridge.tv   
Media Contact: (Ms.) Josephine Lim, Marketing Liaison Executive josephine@bomanbridge.tv  T: +65 6224 4211  
About Passion Distribution
London based Passion Distribution specialises in popular quality programming and formats in genres including Factual Entertainment, Reality, Documentaries, Lifestyle, Drama, Comedy and Game-shows. International successes include RuPaul's Drag Race, Dynamo: Magician Impossible, An Idiot Abroad, Big Fat Gypsy Weddings, Paradise Hotel, Make You Laugh Out Loud, Charlie Luxton's Homes By The Sea, Strangest Weather On Earth, Dr Christian Will See You Now and the Unreported World documentary series. Passion Distribution works with some of the most  talented producers in the UK including AMOS Pictures, Voltage TV, Zig Zag Productions, Sundog Pictures, True North Productions, Popkorn TV, and Reef  Television, to name a few. Passion Distribution represents many North American broadcasters and production companies such as The Weather Channel, Game Show Network, World of Wonder and Paperny Entertainment. Passion Distribution also proudly distributes content from all Tinopolis Group companies including A. Smith & Co. Productions, Daybreak Pictures, Firecracker Films, Mentorn Media, Magical Elves, and Pioneer Productions. The company is active in pre-selling, finding co-pro partners and deficit funding third party content.
Media Contact: (Ms.) Claire Douglas, Head of Marketing and PR clairedouglas@passiondistribution.com T: +44 (0)207 981 9801