Monday 16th November
DRAG RACE FRANCHISE COMING TO SPAIN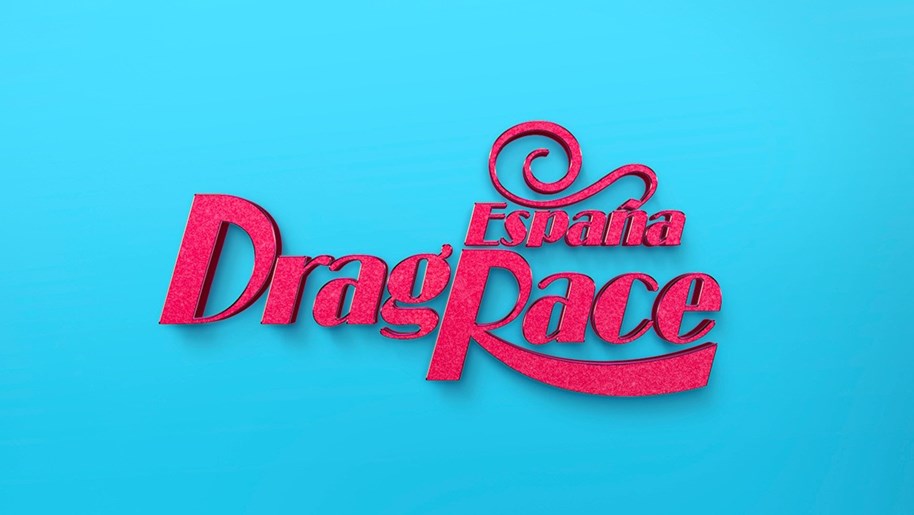 Spanish Version of the Global Phenomenon Will be Available on
WOW Presents Plus in the UK and internationally,
and on ATRESplayer PREMIUM in Spain.
London – 16th November 2020 - Hola Hola Hola! Media company World of Wonder and distributor Passion Distribution today announce the next international iteration of the Emmy-winning franchise, Drag Race Spain. The series will stream exclusively on WOW Presents Plus in the US and other international markets, day-and-date with the Spanish airing on ATRESplayer PREMIUM. The Spanish version of the franchise beloved worldwide joins existing formats across Thailand, Chile, Canada, Holland, and RuPaul's Drag Race UK, which has been renewed for a second and third season. 
Fenton Bailey and Randy Barbato, World of Wonder Co-Founders said; "It is such an honor to welcome Spain to the Drag Race family, partner with Artres and bring the fierce fabulous glamor of Spanish queens to new audiences around the world on WOW Presents Plus. In these dark and challenging times we believe people need Drag Race's  joy, laughter, and heart now more than ever."  
The host, judges, cast, and premiere date of Drag Race Spain will be ru-vealed in the months to come. 
A cultural icon produced by World of Wonder since 2009, the RuPaul's Drag Race franchise is available in 193 countries through network partners and the WOW Presents Plus SVOD. The series has a total of 19 Emmy wins, making it the Television Academy's most-awarded reality competition show in history. In 2018, Drag Race became the first series to win Best Reality-Competition Program and Host in the same year, and the show had a repeat victory at this years' ceremony. The Drag Race universe created by World of Wonder now encompasses numerous spin-off series on both linear and streaming; the world's largest drag culture convention, RuPaul's DragCon; merchandise lines; albums; and a Las Vegas revue. 
Drag Race Spain will be available on WOW Present Plus with English, Spanish, and Portuguese subtitle options. 
Drag Race Spain is produced by Atresmedia TV in collaboration with Buendía Estudios and executive produced by World of Wonder. Randy Barbato, Fenton Bailey, and Tom Campbell are executive producers. 
The deal with ATRESplayer PREMIUM was brokered by Nick Tanner, Director of Sales and Co-Productions and Eliana Barbosa, Senior Sales Manager for Passion Distribution. Passion Distribution will distribute the series globally in line with Passion Distribution and WOW's distribution strategy. 
Nick Tanner, Director of Sales Co-Productions at Passion Distribution, commented; "We are absolutely delighted to collaborate with ATRESplayer PREMIUM to bring the much-loved Drag Race format to the Spanish market. This new European adaptation is further proof (if one was ever needed) that this highly inclusive, incredibly successful and unique entertainment format is in high demand. We are very proud of the global success of the Drag Race franchise, and we can't wait to bring the Spanish adaptation to broadcast partners. We hope to announce further adaptions around the globe very soon, on the heels of successful local versions in the UK, Canada, Holland, Thailand and Chile." 
Atresmedia said; "We are thrilled to bring such a wonderful franchise to Spain through ATRESplayer PREMIUM. Our OTT platform has proudly been one of the main outlets in our country for diverse and inclusive programming with incredible success so far. DRAG RACE fits perfectly our vision and we can't think of a better program to join our catalogue of original productions and open a space for Spanish queens to shine around the world".
- ENDS -
About World of Wonder: 
For more than two decades, award-winning production company World of Wonder has introduced audiences to new worlds, talent and ideas that have shaped culture. Programming highlights include: Emmy® Award winning "RuPaul's Drag Race" (VH1/Logo), "Million Dollar Listing" LA & NY (Bravo), "Dancing Queen" (Netflix), "Big Freedia: Queen of Bounce" (Fuse), and "Gender Revolution: A Journey with Katie Couric" (National Geographic); award-winning films and documentaries including "Mapplethorpe: Look at the Pictures," "Menendez: Blood Brothers," "Inside Deep Throat," "The Eyes of Tammy Faye," "I Am Britney Jean," "In Vogue: The Editor's Eye," "Carrie Fisher's Wishful Drinking," "Monica in Black and White," Emmy-winning "The Last Beekeeper," and Emmy-winning "Out of Iraq." Seven of WOW's films have premiered at the Sundance Film festival including "Becoming Chaz" and "Party Monster." World of Wonder has also created a substantial digital footprint with its YouTube channel WOWPresents (1M+ subs), SVOD digital platform WOW Presents Plus, along with an award-winning blog, The WOW Report. World of Wonder's bi-annual RuPaul's DragCon is the world's largest drag culture convention, welcoming 100,000 attendees across LA and NYC in 2019, and expanding internationally to the UK in 2020. Co-founders Randy Barbato and Fenton Bailey authored The World According to Wonder, celebrating decades of production, which can be found online at http://worldofwonder.net/. Randy and Fenton were honored with the IDA Pioneer Award in December 2014, celebrating exceptional achievement, leadership, and vision in the nonfiction and documentary community, named to Variety's Reality Leaders List in 2017, and chosen for the OUT100 list in 2018 for their trailblazing work in the LGBTQ+ community. World of Wonder was also selected for Realscreen's 2018 Global 100 list, which recognizes the top international non-fiction and unscripted production companies working in the industry today. World of Wonder creates out of a historic building/gallery space in the heart of Hollywood. 
WOW Presents Plus
WOW Presents Plus is the streaming service from World of Wonder. Featuring 450+ hours of ambitious, ground-breaking and diverse content, it houses the biggest and best LGBTQ+ content library in the world; including for the UK: Drag Race Holland, Gap Chat with Monique Heart, Shantay Your Pray with Silky Nutmeg Ganache, The Adam & Joe Show (series 1-4), Werq The World (series 1-2), RuPaul's Drag Race (series 1-10) RuPaul's Drag Race: All Stars (series 1-5), RuPaul's Drag Race: Untucked (series 1-12), UNHhhh (series 1-5) and critically acclaimed documentary films: When the Beat Drops, Becoming Chaz, Party Monster and Out of Iraq. 
About Passion Distribution
Passion Distribution is a leading international distributor specialising in stand-out unscripted content across all platforms, ranging from award winning current affairs to long running entertainment franchises. International hit shows include RuPaul's Drag Race, Dynamo: Magician Impossible, Make You Laugh Out Loud, Strangest Weather On Earth and Dr Christian Will See You Now. Passion Distribution was set up in 2008 and in 2012 became part of the Tinopolis Group, integrating in its catalogue iconic brands including Robot Wars, Worst Driver, An Idiot Abroad, Big Fat Gypsy Weddings and Paradise Hotel. 
The Passion team distributes content from the most talented producers in the world and commissions original content in the premium factual genre, such as the series Secrets of the Superfactories, Planes Gone Viral and the recent #Trump: How Social Media Changed the Presidency. Passion also distributes content across the Tinopolis portfolio of production companies, including Firecracker Films, Mentorn Media, Magical Elves, A. Smith & Co. Productions, Pioneer Productions and Daybreak Pictures. The company is active in pre-selling, finding co-production partners and deficit funding third party content.