Overview
The Art Of Japanese Life (3 x 60')
In this landmark three-part series, art historian Dr James Fox takes us on a captivating journey through the art and history of one of the world's most enigmatic cultures. Travelling the length of Japan, from the rugged north to the tropical south, James climbs mountains, visits temples, strolls through falling cherry blossom and discovers dazzling modern cities. Along the way, James will discover for himself the importance of art and aesthetics to Japanese life, learning the secrets of brush-painting, block-printing, bonsai-trimming and the Way of Tea.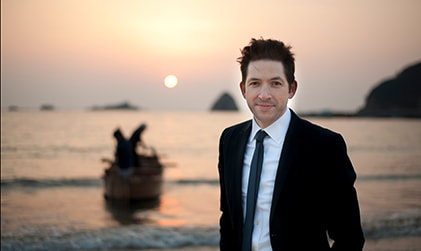 ---
Handmade In Japan (3 x 30' or 1 x 60')
Accompanying The Art of Japanese Life, Handmade in Japan, celebrates Japan's craft heritage with three films about the making of a Samurai sword, traditional pottery and the craft of kimonos.